News & Events
Golf, Golf & More Golf for Some Great Causes
It's been a great start to the season for insurance industry charity golf tournaments! Arcon has had the privilege of participating in a number of events already and the summer has just officially begun. We are very proud to have helped raise funds for some very worthwhile recipients. Here is a list of the organizations and their chosen charity that we are proud to have supported so far:
Ontario Insurance Adjusters Association (OIAA) supporting the Alzheimers Society
Canadian Insurance Claims Managers Association Ontario Chapter supporting Camp Oochigeas
CASIU / CPIO supporting Wounded Warrior Canada
Henderson Structured Settlements supporting Hamilton Health Sciences, Spinal Cord Injury Ontario & the Ontario Brain Injury Association
Canadian Association of Fire Investigators supporting the TOMA Foundation for Burned Children
OIAA Kitchener-Waterloo Chapter supporting the Food Bank of Waterloo Region
Thanks to the organizations, golfers and sponsors that have made these events so enjoyable and beneficial for those in need.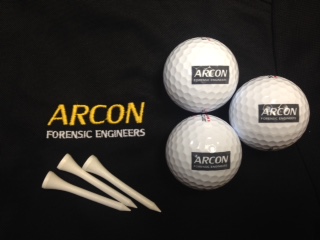 To speak with an expert, call
1-888-272-6671