News & Events
And This Year's Winner of the Arcon Forensic Engineers Academic Award At Fanshawe Is...
Each year Arcon Forensic Engineers sponsors an academic award for students in the Business Insurance program at Fanshawe College in London, Ontario. This year's winner is Tyler McNaughton. Not only has Tyler excelled academically in the insurance program but he gives back to his community through volunteer activities including coaching youth hockey. Congratulations Tyler.
"It's inspiring to be a part of Fanshawe's Lawrence Kinlin School of Business awards ceremony each year" according to Randy Henderson from Arcon. "The quality of the program and its students is reflected in the large number of local insurance industry professionals who are graduates of Fanshawe" he adds.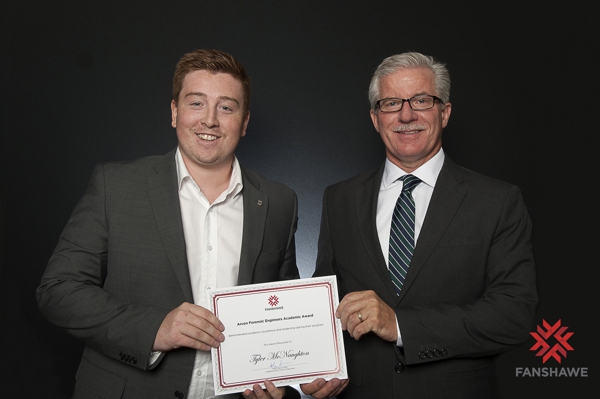 To speak with an expert, call
1-888-272-6671